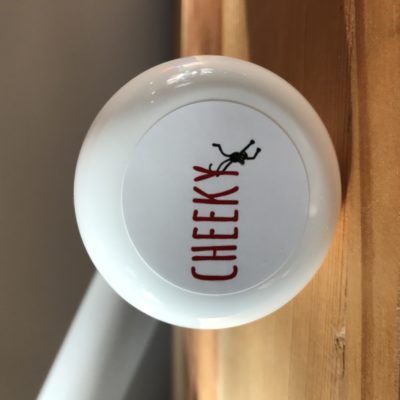 Our Cheeky natural diaper rash cream originated from a simple source: we wanted an effective diaper cream for our son Sawyer and had zero success with commercial products.
We tried everything — from over-the-counter creams such as Aquaphor, Cetaphil, and Vaseline — to prescription products.
Many products treat immediate symptoms and may offer short-term relief but the preservatives and added alcohols can actually irritate and damage skin over the long run.
We finally began making our own diaper rash cream until we perfected the recipe and Cheeky was born!
How Cheeky Diaper Rash Cream Works
The biggest struggle in treating diaper rash and irritated skin is the constant presence of moisture.
Damp, delicate skin is ripe for inflammation and irritation and can be a dangerous breeding ground for bacteria. Wet, irritated skin never has a chance to dry out and properly heal, leading to an endless diaper rash cycle.
You can't eliminate moisture but you can use a beeswax-based diaper rash cream such as Cheeky to create a natural, protective barrier while skin heals.
We use unprocessed local Tennessee beeswax in Cheeky as the base and add nourishing oils and butters designed to moisturize and soothe irritated skin.
We also add evening primrose oil and lavender oil to our diaper rash cream, along with shea butter, cocoa butter, coconut oil, and rice bran oil.
Please note that Cheeky diaper rash cream is best used for mild to moderate diaper rashes.
Severe diaper rashes — including pus-like drainage and yellowish crusting — should always be treated by a medical professional. Some diaper rashes are an allergic reaction to food or other allergens and will not respond to natural diaper rash creams such as Cheeky.
FDA Disclaimer: These statements and products have not been evaluated by the FDA. They are not intended to diagnose, treat, cure, or prevent any disease or condition. If you have a health concern or condition, consult a physician.