Description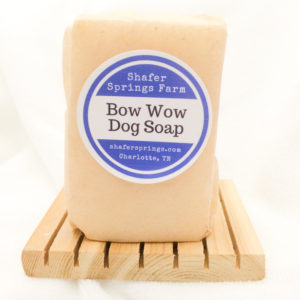 Creating an effective, natural dog soap is tricky.
Too much cleaning power and you run the risk of stripping away beneficial natural oils. Too little cleaning power defeats the purpose of bath time and leaves you with a hard bar of soap that won't lather.
Our Bow Wow dog soap is formulated to maximize the conditioning action but with just the right amount of cleaning.
We use natural oils rich in oleic and linoleic fatty acids, which work to create a gentle soap that produces a soft, fluffy coat.
How to Use Natural Dog Soap
Many dog owners prefer a bar soap versus liquid soap when it is bath time as it is easier to control the application and cost effective, with less soap wasted.
Work the bar of Bow Wow soap between your hands in water to generate lather, then transfer that to your pooch as needed.
Massage lather into the coat and let it sit for a few minutes if possible before rinsing thoroughly.
Keep the handy sturdy box our soaps ship in and you can easily store your soap until the next time you need it.
Summary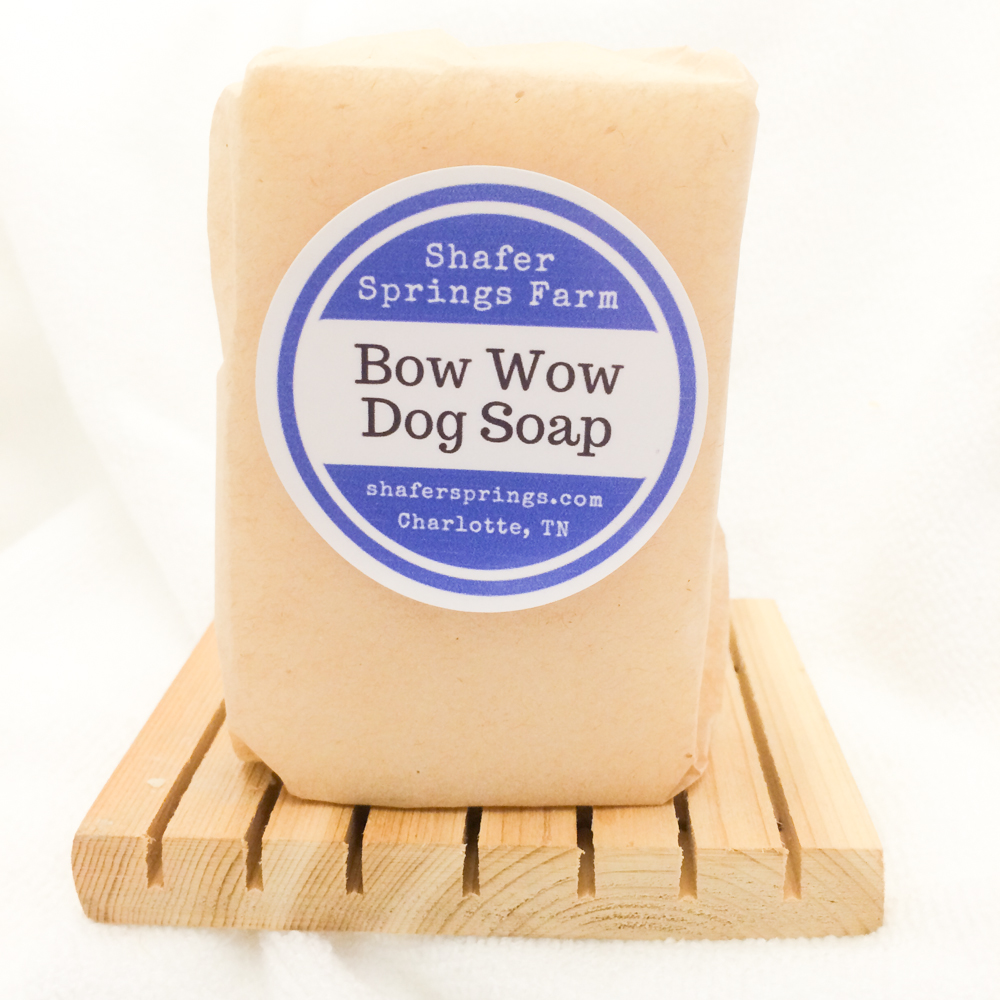 Author Rating
Brand Name
Product Name
Price
Product Availability