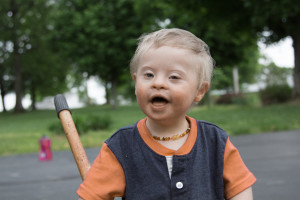 Baltic amber has been used in raw amber teething necklace form for thousands of years as a natural pain reliever for teething, joint pain, inflammation, and arthritis.
We're firm believers in using amber necklaces as a natural way to relieve teething pain — and use them with our own son Sawyer — but it's very important to note the pros and cons of amber teething necklaces.
Raw Baltic amber does naturally contain high levels of succinic acid — which has been linked to pain relief in some trials — but there have been no scientific studies that definitely prove that contact with skin is enough to activate the succinic acid in amber necklaces.
Safety concerns are also very real, as amber necklaces can pose choking and strangulation hazards. When selecting a necklace always look for a safety screw clasp and knotting around each individual bead, which ensures that if the necklace breaks that only one bead will come loose.
How to Choose a Raw Amber Teething Necklace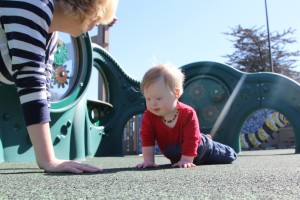 Select a necklace that is around 12″ to 13″ in length, which provides a snug fit and makes it difficult for your little one to pull the necklace to their mouth to chew on. Amber teething necklaces should be worn and never chewed on.
Pay close attention when first introducing your child to their necklace and remove and try again at a later date if they fidget with it and/or tug and pull on it.
Amber teething necklaces are designed to break when under pressure — a safety feature to reduce strangulation risks — and even little hands can break them if allowed to tug on the too hard.
Always supervise your child when wearing their raw amber teething necklace and remove at bath time and at bed time.
The amber teething necklace and bracelet products sold here are not toys and should always be used with adult supervision. Products and claims regarding properties and effects of amber necklaces or their safety have not been evaluated by the FDA, CPSC, or any other agencies. Information supplied is for general reference & educational purposes only and is not intended to replace professional medical advice. Buyer/user assumes all responsibility for safety and use of any products featured or sold on this website.